The Clean Air Forum Society of Malaysia (MyCAS) cordially invites the International Union of Air Pollution Prevention and Environmental Protection Associations (IUAPPA) to hold the the IUAPPA Regional Conference 2022 in Kuala Lumpur, Malaysia.
Malaysia is committed to fulfill the objectives of hosting this event which includes to engage education and information sharing amongst government and non-government organisations, to promote best practices of quality air control, case studies and to have a networking platform of interaction between the stakeholders and policy-makers or professionals in the Asia Pacific region.
MyCAS has the backing of its members and the support of the Government of Malaysia to give us strong confidence that we can do a good job of organising and hosting the IUAPPA Regional Conference 2022 in Kuala Lumpur.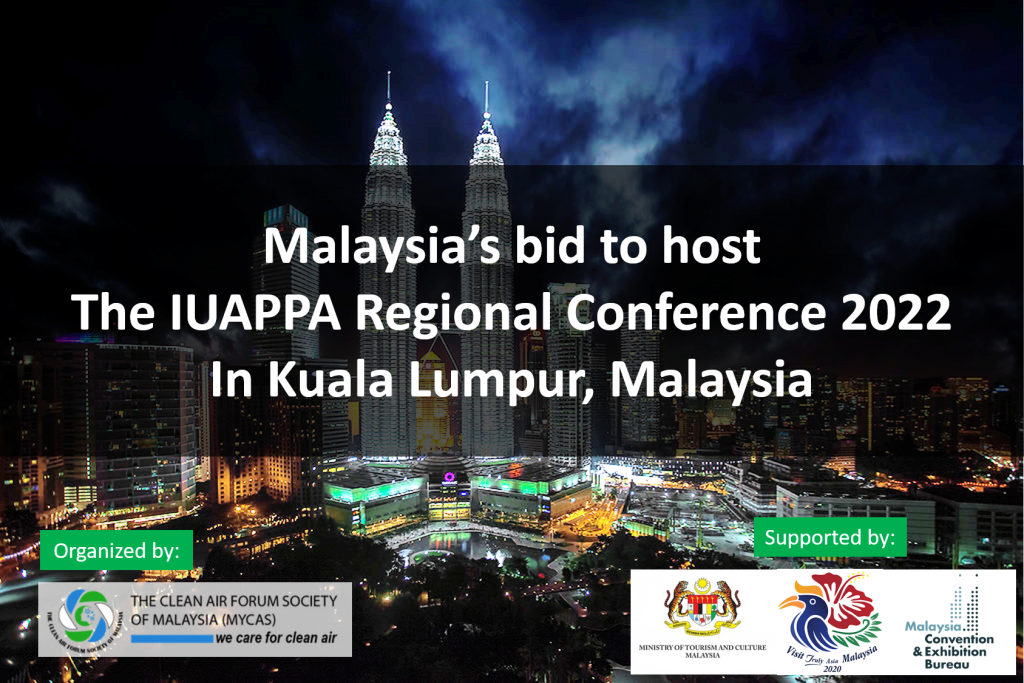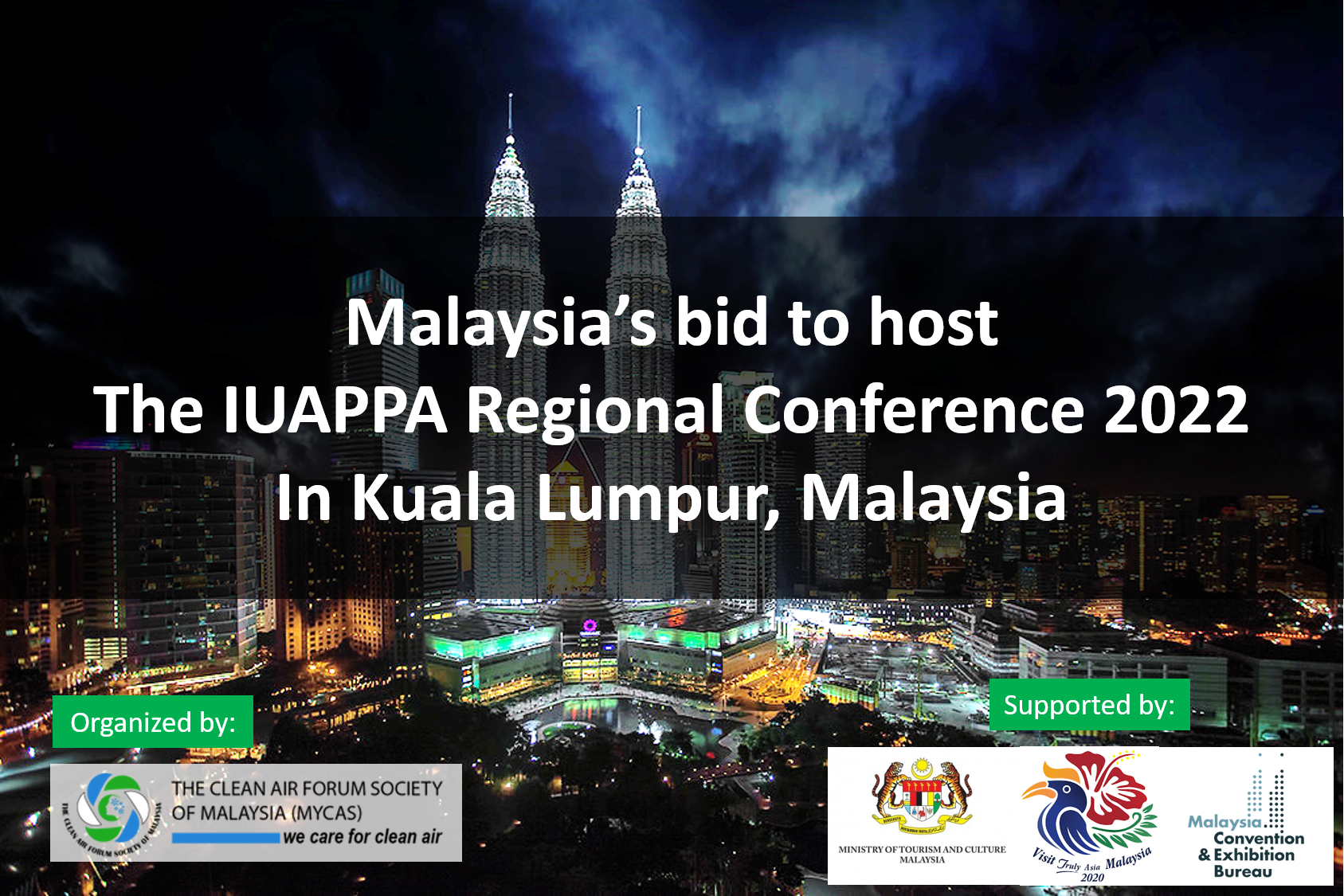 Central location in Asia and easily accessible by air routes;
Political, economical and socially stable environment;
Diverse cultural and heritage for great meeting experience.;
A friendly meeting destination with state-of-the-art convention facilities;
World's Best Value for Money Destination with varieties of choice in accommodation and meal's preference;
Malaysia offers World Most Desired Tourism Destination for pre & post congress activities;
Affordable congress fee to maximise the attendance in the the IUAPPA Regional Conference 2022;
Strong local support and industry sponsorship for maximum revenue.