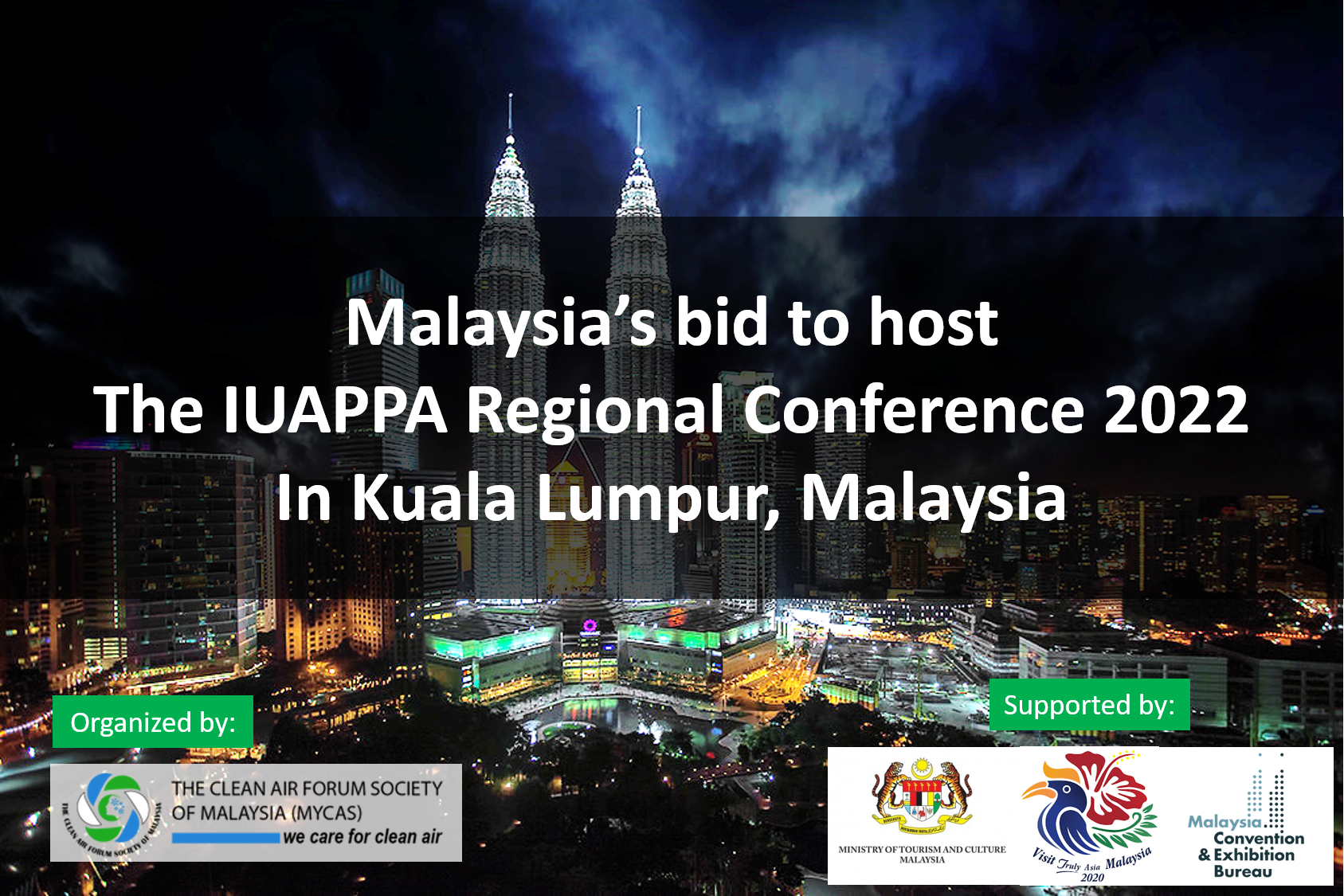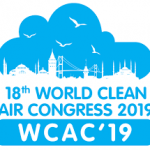 The IUAPPA Regional Conference
2022
MALAYSIA – The Destination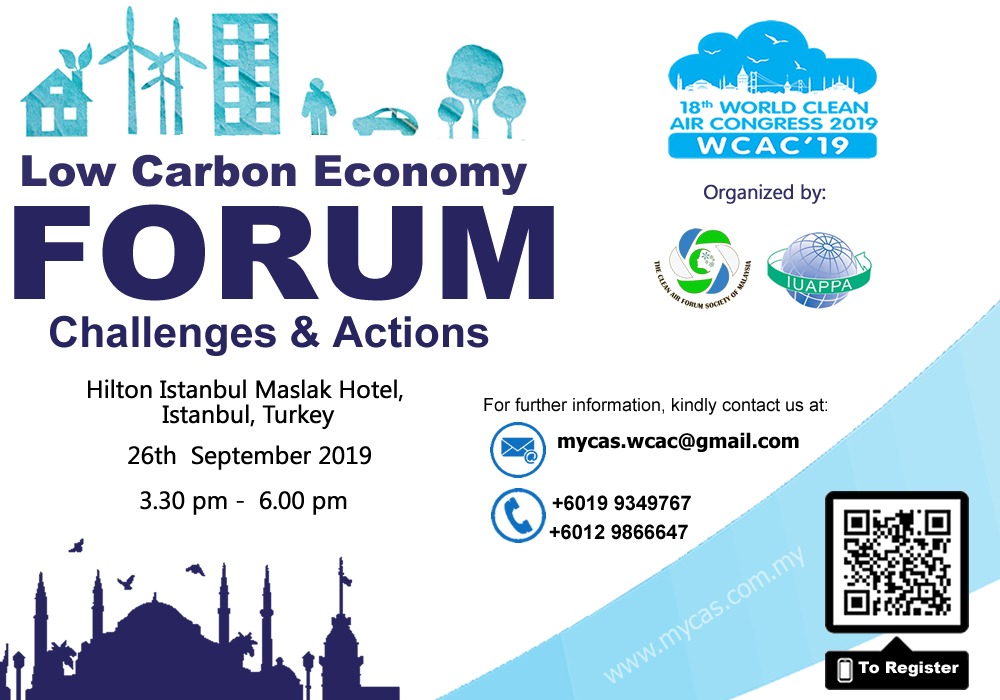 The 18th World Clean Air Congress 2019 MYCAS side event
Low Carbon Economy Forum
Date
26 September 2019
Time
3.30 – 6.00 pm
Venue
Hilton Istanbul Maslak, Turkey
Moderator
Ir. Dr. Mohamed Rehan Karim
Contact us at (+60)9-6683972 / (+60)12-9866647 or mycas.wcac@gmail.com
Register Low Carbon Economy Forum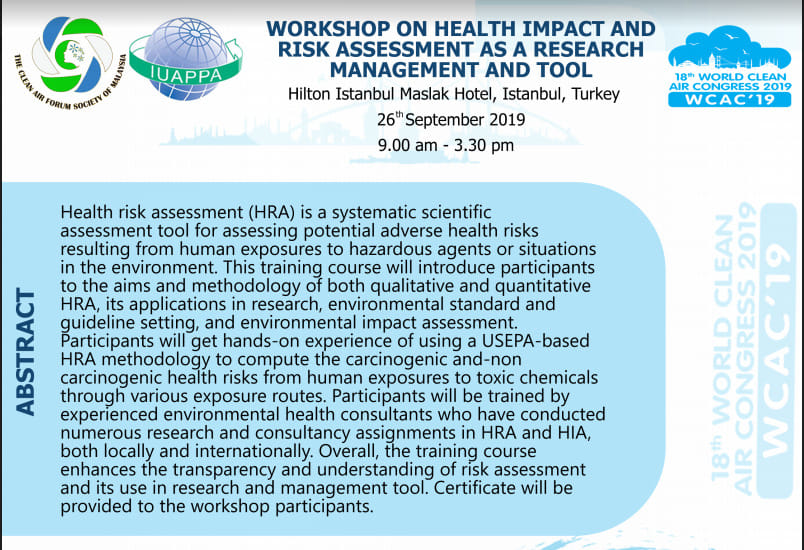 WCAC MYCAS Side event Workshop on Health Risk and Impact Assessment Registration
Date:
26th September 2019
Time:
9.00 am – 3.30 pm
Venue:
Hilton Istanbul Maslak Hotel, Istanbul, Turkey
Trainers:
Prof. Dr. Jamal Hisham Hashim
Prof. Dr. Zailina Hashim
Workshop Registration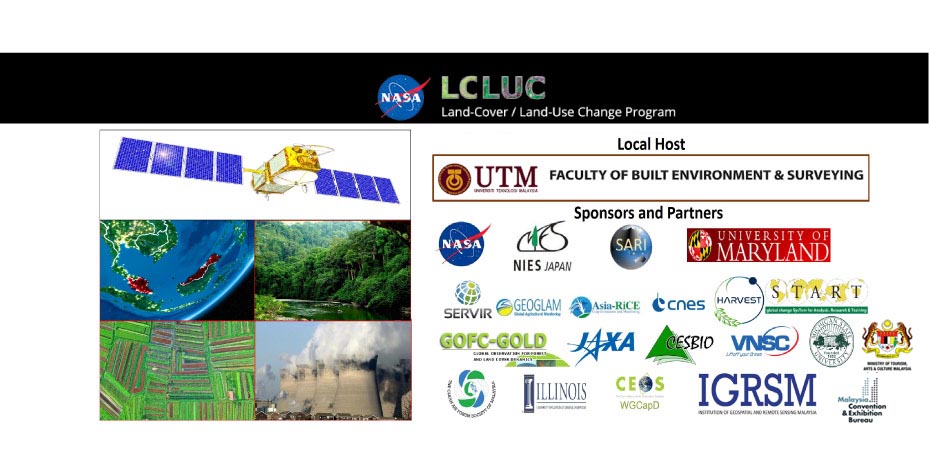 Land Cover / Land Use Change Program
Meeting Date:
22 – 24 July 2019
Venue:
Doubletree by Hilton, Johor Bahru, Malaysia
Training Date:
25 – 27 July 2019
Venue:
Convention Hall, B12, Faculty of Built Environment and Surveying, Universiti Teknologi Malaysia, 81310 Skudai, Johor, Malaysia.
Learn more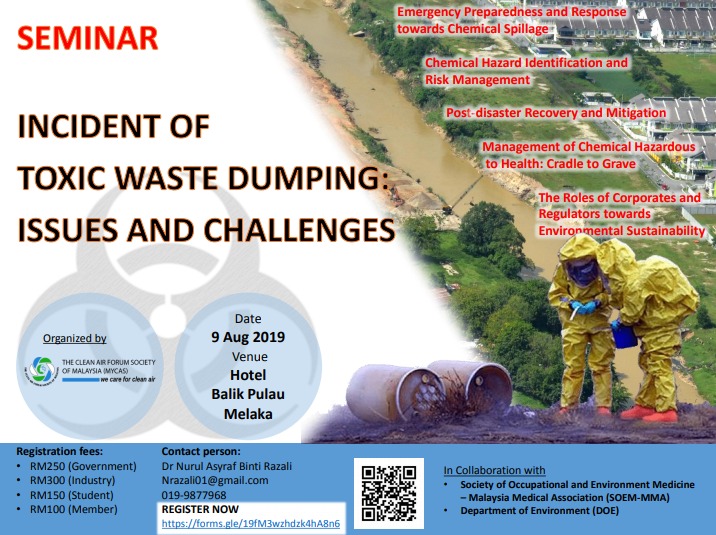 Incident of Toxic Waste Dumping: Issues and Challenges (9th August 2019, Friday)
Event Address: Balik Pulau Hotel, Melaka, Malaysia
Kindly contact us at Nrazali01@gmail.com or reach Dr. Nurul Ashraf Razali at +6019 9877968 (mobile) for more information about the event. Please note that the deadline for online registration and payment is on 20th July 2019. CPD points application is under progression, we will update once we have confirmed. Do come and join us to take this exciting opportunity!Seats are limited
No walk-in participants
Join
The Green Heritage Walkability Sensor (8th August 2019)
In conjunction with 2019 Theory and Technical International Aerosol Conference and Malaysia Air Quality Annual Symposium (T&T IAC and MAQAS), a side event called the Green Heritage Walkability Sensor will be organised by Malaysian Clean Air Society (MYCAS) with collaboration of Plume Labs and Ministry of Tourism, Arts and Culture Malaysia, Melaka Office.
The Green Heritage Walkability Sensor will require participant to have experience using latest miniature air pollutant monitor called Flow (https://plumelabs.com/en/flow/) meanwhile walking and riding trishaw on designated walkability routes and check points in Malacca City Centre. 
We will do some basic measurements of air pollutants using Plume Labs Flow with the help of Plume Labs and our MYCAS Walkability team.
Join
2019 Theory & Technique International Aerosol Conference – Malaysia Air Quality Annual Symposium.
7 – 10 August 2019, Hatten Hotel, Malacca.
Venue : Hotel Balik Pulau, G18, Jalan PM14, Plaza Mahkota, 75000 Malacca, Malaysia
Event : Parallel sessions on T&T IAC and MAQAS and few side events with separate registration
EXTENDED DEADLINE FOR FULL PAPER SUBMISSION
Important Dates :
Abstract Extended Deadline: 31 July 2019
Acceptance Notification: 3-days after submission
Full Paper Deadline: 31 July 2019
Camera-ready Paper Deadline: 1 September 2019 Manuscripts for 2019 T&T IAC and MAQAS Conference should be submitted online at:
https://submit.confbay.com/conf/iacmaqas2019
ALL papers will be published by the IOP Proceeding (Scopus Indexed).The distinguished papers will be published by The International Journal of Aerosol and Air Quality Research (AAQR) (a Q2 journal – ranked by Scimago).
Follow Update on Facebook