Event Date: 9th August 2019 (Friday)
Event Address: Balik Pulau Hotel, Melaka, Malaysia
Please register online and fill in Google Form: https://forms.gle/19fM3wzhdzk4hA8n6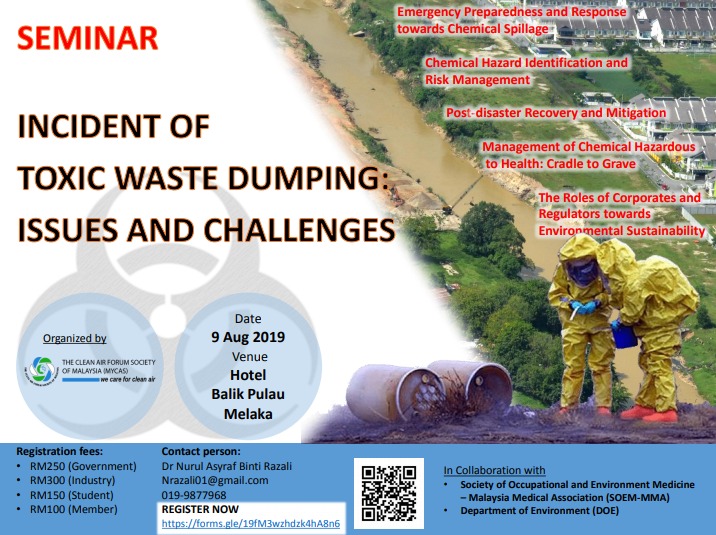 Kindly contact us at nrazali01@gmail.com or reach Dr. Nurul Ashraf Razali at +6019 9877968 (mobile) for more information about the event.
Registration fees – please make payment to The Clean Air Forum Society of Malaysia (MAYBANK: 5630 6414 4012), swift code Maybank: MBBEMYKL and send proof of payment (copy scanned or photo) to Dr. Nurul Ashraf Razali at Nrazali01@gmail.com or send whatsapp +6019 9877968. Please use FGDMYCAS as reference for your payment.
Please note that the deadline for online registration and payment is on 20th July 2019. CPD points application is under progression, we will update once we have confirmed. Do come and join us to take this exciting opportunity!Seats are limited
No walk-in participants