INTRODUCTION TO R FOR THE BEGINNERS
Date: December 12, 2022
Place: Competence Laboratory, Universiti Malaysia Terengganu (UMT)
The R Workshop: Introduction To R For The Beginners which was held at the Competence Laboratory, Universiti Malaysia Terengganu, UMT, has been held successfully. This workshop was organized by the Higher Institution Center of Excellence (HICOE) and the Institute of Tropical Aquaculture & Fisheries (AKUATROP).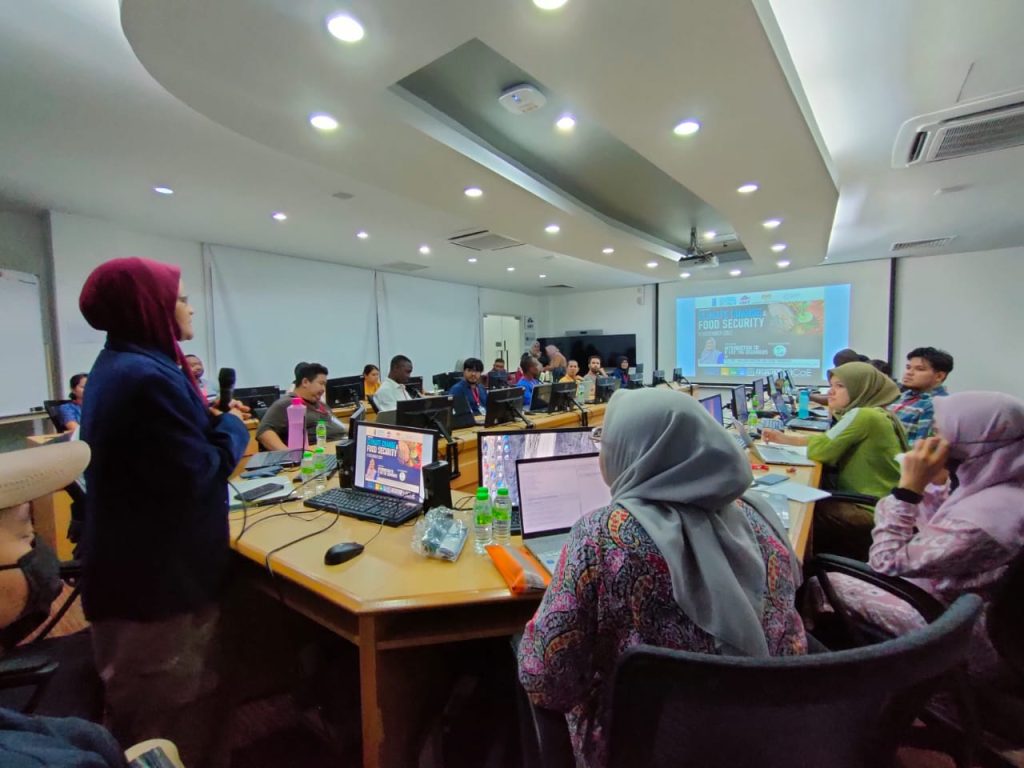 Ts Dr Noor Zaitun Yahaya as the speaker and assisted by the demonstrator Abdullah Azam bin Fakharuldin explained about R to all the participants involved. This workshop was attended by 26 researchers, scholars consisting of students and staff from various institutions at UMT.
Well done to Ts Dr Noor Zaitun Yahaya for sharing this useful knowledge. It is hoped that the participants will be able to make good use of the knowledge.