Malaga, Spain | 3 – 8 September 2023
Two delegates from The Clean Air Forum Society of Malaysia (MyCAS) have successfully attended the European Aerosol Conference (EAC) 2023 in Malaga, Spain from 3rd to 8th September 2023. MyCAS was represented by the President, Ts. Dr. Hjh. Noor Zaitun Yahaya and an Executive Board Member, Ts. Dr. Nurzawani presenting their research works on aerosol studies.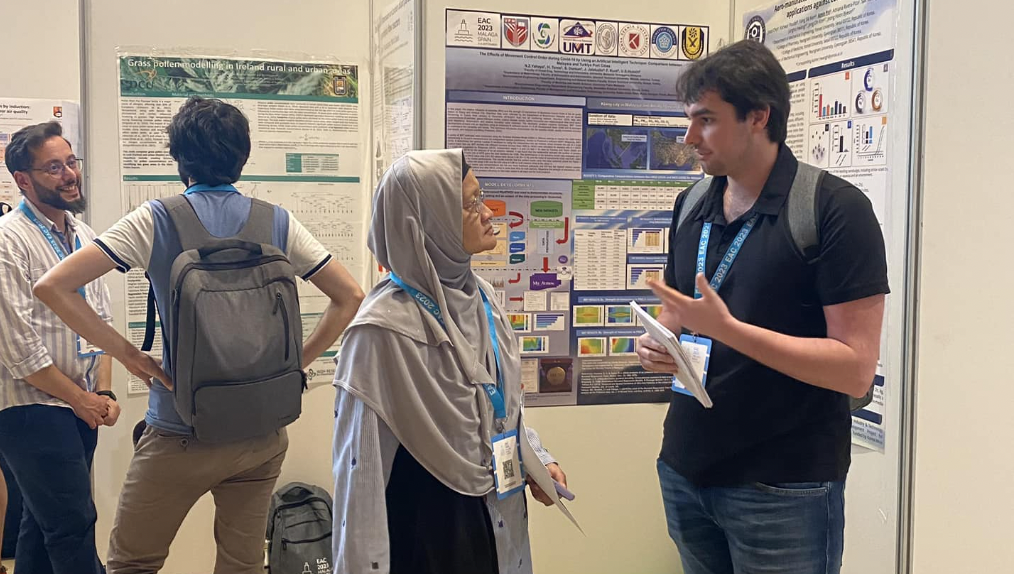 The delegates also had a great opportunity to network with instrument manufacturers and vendors and invite them to become strategic partners of MyCAS. The EAC2023 is a good platform to get a wider perspective on aerosol research, and connect with the greater aerosol science community. On 7th September, we were invited to attend the International Aerosol Research Assembly (IARA) Board meeting with a number of associate members from various aerosol-related societies around the world. We are able to promote our upcoming 13th Asian Aerosol Conference (AAC) 2024 in Kuching, Sarawak.The upcoming IARA Board Meeting is anticipated to take place during AAC 2024. We welcome everyone to Kuching, Sarawak!